Body Scrub Treatment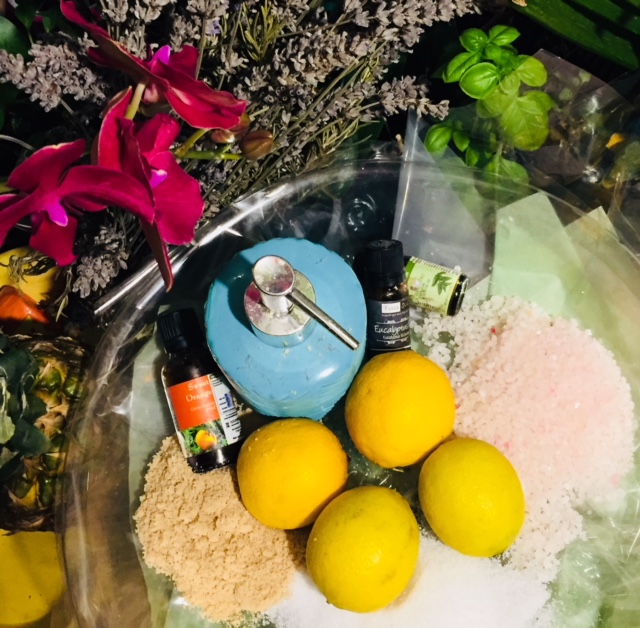 What is a Body Scrub?
A body scrub is a spa treatment which exfoliates the skin, taking off dead skin cells and rubbing away hard and flaky skin leaving a layer of fresh clear and smooth moisturised skin.
A scrub can be really invigorating as it improves the circulation of blood and lymph drainage to the surface of the skin helping to fight cellulite and improve your skin tone. It opens the pores and wakens the skin. It is a great treatment on its own as well as fitting in with other treatments such as massage, as part of a spa package. The oils used can relax or stimulate your senses.
Scrub Treatments
Sea Salt and oils

: finely granulated sea salt is mixed with an essential oil.

Brown Sugar with oils or cream

: gives you younger and fresher looking skin (brown sugar contains glycolic acid to fight bacteria on skin).

Loofah

: cream and loofah to take off dead skin cells.

Herbal

: exfoliating scrub mixed with herbal oil such as Rosemary, Lavender or Aloe Vera, depending on your skin type and whether the scrub is designed to wake you up or relax you.

Fruit and Oatmeal

: to nourish and soothe the skin.
Benefits of a body scrub:-
Exfoliating the skin.
Hydrating and conditioning the skin.
Helps to free in growing hair.
Improve blood and lymph circulation.
Reduce cellulite.
WHY NOT TRY A BODY SCRUB ON YOUR NEXT SPA VISIT!
(Approx. 30 minutes) Body Scrub Treatment - £30 includes sauna or steam.
Body Scrub and 30 minute massage - £55.